Wakeboarding is a surface water sport which involves riding a wakeboard over the surface of a body of water behind a boat or Cable System .
It was developed through a combination of water skiing, snowboarding and surfing techniques.
The rider is towed behind a boat or a cable park; typically at speeds of 18-24 miles per hour (29-38 km/h), depending on water conditions, rider's weight, board size and most importantly, the rider's personal preference. Wakeboarding can also be performed on a variety of media including closed-course cables and winches.
The best way to spend a weekend in summer and have fun!!!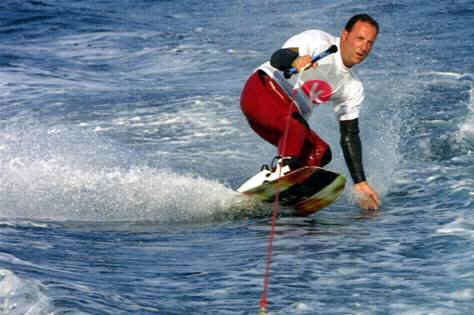 .